After weeks of conflict, presidential distraction, player protest, owner protest and the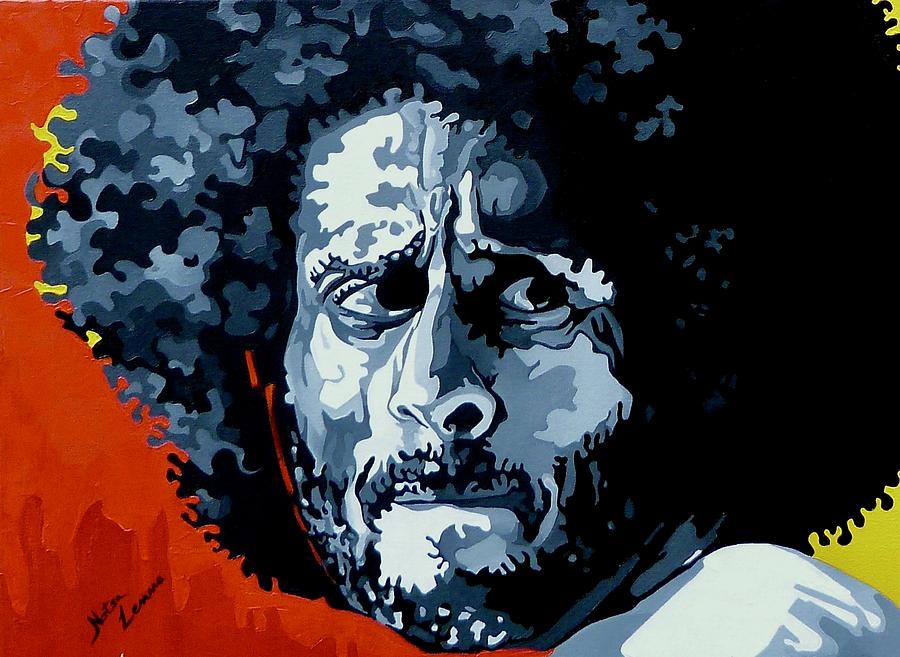 resulting drop in ratings, the NFL has had enough bad press to last itself a decade. But just as things couldn't get any worse, it's main antagonist, estranged San Francisco 49er Quarterback and activist, Colin Kaepernick, bumped things up that extra level.
We are now going to court.
Yesterday, it was announced that the free agent had filed a grievance under the latest collective bargaining agreement against NFL owners for collusion.
According to the grievance, "Respondents NFL and NFL Team Owners have colluded to deprive Mr. Kaepernick of employment rights in retaliation for Mr. Kaepernick's leadership and advocacy for equality and social justice and his bringing awareness to peculiar institutions still undermining racial equality in the United States. Further, Respondents have retaliated against Mr. Kaepernick in response to coercion and calculated coordination from the Executive Branch of the United States government."
No longer are we concerned with personal protests knees and flags and the military. No, now things are serious. Now, it's a legal matter.
According to an ESPN quote of Kaepernick's lawyer, the league owners and their arrogance brought this upon themselves:
"If the NFL (as well as all professional sports teams) is to remain a meritocracy, then principled and peaceful protest — which the owners themselves made great theater imitating weeks ago — should not be punished and athletes should not be denied employment based on partisan political provocation by the Executive Branch of our government," Mark Geragos, Kaepernick's attorney, said in a statement.
Collusion will be a near-impossible thing to prove. Honestly, I don't Kaepernick even plans on winning; he's now fighting on the fumes of principle. And just so that we are all on the same page, this is unequivocally the end of Colin's career.
---
In case it ever gets lost in the frothing and bubbling confusion of our 24-hour news media's raving: Colin Kaepernick's personal act of protest was about, specifically, the seemingly unaddressed killings of unarmed blacks at the hands of police.
It was never about the flag, our military's troops, nor our now somewhat racially tone-deaf president. It was a simple personal protest — rather than stand during the National Anthem, he chose to sit and later, take a knee — that snowballed into something bigger than the player himself and into the current controversy.
Despite leading the San Francisco 49ers to the Super Bowl in 2012, and then the NFC Championship the following year, Kaepernick is currently without a home. Following a tumultuous 2016 season, Kaepernick opted out of his contract and became a free agent.
He has been without a team ever since.
Some believe his drop in performance was to blame, others feel he has been blackballed due to his on-field, political stance. Whatever the case, so far, Kaepernick has languished on the sidelines, waiting for a team, any team, to take a chance on a player who some have said only causes distractions with his protests.
So the the 2017 NFL season protest began.
Over social media, those who felt the need voiced their opinions and plans to boycott the NFL in response to its apparent blackballing of Kaepernick. "He kneeled for us, so we'll stand for him."
Blacks across the country — from celebrities to regular couch dwelling Sunday afternoon quarterbacks — decided that enough was enough and they would forego this season of football.
The boycott was admittedly messy from the beginning. For one, there was no goal. If the goal is to get Kaepernick a job, what happens if the NFL decides to silence the boycott by simply throwing him on someone's practice squad? And let's not forget, the initial protest was in response to the too-numerous-to-count killings of unarmed blacks by police.
In the end, Kaepernick's choice to sit out the anthem was, as said, a personal protest. One that I don't think he really expected to become… this. He, as a black man, just couldn't bring himself to stand for the symbol of a country that, in 2016, seemed perfectly comfortable standing by while black men and women were gunned down by agents of the state, with no consequence.
The initial protest and the ensuing boycott seemed to stay on topic and had been building steam. Ratings seemed to be affected to some, while others explained it away, noting that any number of factors could be to blame for the league's tepid first few weeks.
A foundation for a season-long protest had been built and all was doing well. Then, of course, Donald Trump happened.
---
I can honestly, without hyperbole, say that my disdain for President Donald Trump, as a human being, has hovered closer to hate than any other person that comes to mind.
The ego, the posturing, the simple-minded world view and over-inflated sense of self-
importance: Everything about him is detestable. He lacks the nuance that comes with the intellectually complex, his actions are comically predictable.
So when Trump lumbered to a podium in Huntsville, Alabama, tensed and vomited NFL player criticisms from his mouth like a writhing and pulsating proboscis worm, the words that came from his mouth didn't surprise me at all.
"Wouldn't you love to see one of these NFL owners, when somebody disrespects our flag, to say, 'Get that son of a bitch off the field right now. Out. He's fired. He's fired!' You know, some owner is going to do that. He's going to say, 'That guy that disrespects our flag, he's fired.' And that owner, they don't know it. They don't know it. They'll be the most popular person, for a week. They'll be the most popular person in this country."
Apparently, the only thing that can bring NFL players and owners together is their shared hatred of Trump, because the league's response was to unabashedly unite in a day of protest: Everyone took a knee.
The players and owners came together, Trump was embarrassed, NFL-aided racism ended: Job well done everyone.
Except that it wasn't.
Let's not forget, the NFL fought on the side of its owners, for years, to maintain the Washington Redskins' and Kansas City Chiefs' names and motifs, despite the objection of minority and Native American groups. This is the organization that fought to hide studies that linked chronic traumatic encephalopathy (CTE) to football play.
And this is the organization that, for all intents and purposes, sold its players to the federal government for the sake of increasing military recruitment.
The idea that we are now supposed to just accept that the NFL has had a change of heart should raise all types of red flags — for several reasons. The most important of those reasons being that the NFL loves Donald Trump.
Several owners, including Woody Johnson for the New York Jets, Robert Kraft for the New England Patriots, Jerry Jones for the Dallas Cowboys, Dan Snyder for the Washington Redskins, Shad Khan for the Jacksonville Jaguars, Bob McNair for the Houston Texans and Stan Kroenke for the Los Angles Rams, and Edward Glazer for the Tampa Bay Buccaneers have all donated to Trump's campaign in the past.
Yet and still, after his attack on the league, many of these former friends seemed to turn on Trump, siding with the players and kneeling during the anthem in apparetnt solidarity with their players, except again that wasn't the case.
It must be clarified that few owners, if any, knelt during the anthem; most never established an understanding or acknowledged that the protest was initially about police brutality. To them, it was just about standing up to Trump publically.
In fact, after Trump's statement, the NFL protests split into several factions: Those protesting police brutality and Colin Kaepernick's blackballing, those protesting Trump's fascist attempts at corralling citizens' rights, and lastly, and most strange, Trump supporters protesting the that the NFL has allowed these protests at all.
And this confusion was all thanks to Trump.
And it was this confusion that the NFL used as a smoke screen. Rather than supporting players and — in whatever way they could — supporting the players' charities and community issues, NFL owners chose to protest Trump… and only momentarily, so that they could remove themselves from the conversation entirely.
"Sure, we didn't stand for the issue, or consider Kaepernick for any quarterback position, despite the fact that he's beyond qualified, but maybe if we take a symbolic knee, or link elbows we can move this conversation along, prove Trump isn't our boss, and finally…finally….shut. these. niggers. up."
And they may have gotten away with it, if it weren't for one uncontrollably honest person: Dallas Cowboys owner Jerry Jones.
While other owners were satisfied to simply rest in the shadows after their cynical and soulless PR stunts, Cowboys' owner Jones felt it the perfect time to assert his dominance.
After taking a ceremonious knee BEFORE the national anthem on a Sept. 25, Monday Night Football game against the Arizona Cardinals, Jones drew a line in the sand.
Now that he had stood up to Trump and things had been settled, all players were expected to stand for the anthem or else risk being benched for the game. He said nothing about police brutality, nothing about the actual protest.
For all intents and purposes, he told them to shut up, and play ball.
Jones tried to simultaneously convince his players that he was on their side, while signaling his support to the thousands of tiki-torch waving "real" Americans who were sick and tired of hearing about these flag protests. And these blacks. And their issues.
Sadly, some of the players actually believed him. There will always be numb-brained, group-think cowards like Ray Lewis stooping low to make smaller men feel tall. But hopefully most of the Cowboys players saw Jones for the fraud he and all of the other NFL owners actually are.
It was Jones' backslide and attempted power-grab that led us to this new place, which oddly feels like the dead-end corner where we all first started.
Those protesting the NFL for its treatment of Kaepernick seemed back at square one; those protesting Trump's overreach seemed back to square one; NFL owners trying to establish their rule are steaming at Jerry Jones and back to square one; leaving the players, the naive ones at least, back to square one.
And Colin Kaepernick, the man who started it all, because he couldn't bring himself to stand for a country that seemed purposefully ambivalent to issues of police brutality and misconduct, would've been back to square one as well.
Until he filed his grievance, pushing things forward toward an, albeit possibly fruitless, endeavor. Still, it is forward nonetheless.
---
They tried it tho', didn't they?
The president, the NFL owners? They tried to reroute the path and momentum of the protests, but — to me, at least — they seemed ultimately unsuccessful. More than any other African-American generation, this one seems more dogged and dug in than any other in recent memory.
For the league ratings are low enough to cause considerable alarm among the NFL's top brass. And while Trump can attempt to take credit with his counter protest, the numbers had been down before he slithered into the conversation.
Something has caught on.
And through the smoke screen that outsiders attempted to throw, the message still found a way to pierce through the soot-darkened dust clouds.
In August, according to a Marshall Project examination of 400,000 homicides committed by civilians between 1980 and 2014, when a white person kills a black person there is often no legal ramification. So we know that there are numbers that show how little black lives matter to the system.

According to Fatal Encounters, a database created by former Reno News & Review editor and journalism instructor D. Brian Burghart  that tracks all deaths resulting from interactions with police, black people had a 2.7 higher likelihood of being killed by police than whites. So we know there is a discrepancy in how police enforce deadly force between the races.
These are facts, backed by numbers.
That's why Kaep' knelt. That's why, when he was subsequently blackballed, many chose to continue his protest, along with a collective show of disgust for the NFL's assault on free speech. And that's why, when all was said and done, ultimately, Kaep chose to take things to the courts.
Rights are rights, and what's wrong is wrong.
Despite the distractions, this is the message that still and should remain: Black Lives should Matter, but in a lot of cases they don't.
At the end of the day, despite what Trump, the NFL owners and flag-waiving citizens and their elected demagogues would have you believe, the #TakeAKnee protests won't be quelled, or squashed, co-opted or compromised. They won't be misdirected or misrepresented.
I haven't watched a single game since the protest started and don't plan on watching. I don't think that my actions, in any way, will affect the outcome of this drama. It's just a personal choice, similar to the one Kaepernick, many other NFL players, high school players, and international sports players have made.
What is affected is the ongoing national conversation.
And if the past few weeks have proven anything it's that it will be up to protesters to continue to steer the conversation in its correct path. Distractions can pervert and warp the conversation to fit the opposition's narratives, so the righteous must stand firm on the point.
Black people in this country have a 2.7 higher likelihood of being killed by police than whites. When a white person kills a black man in America, the killer often faces no legal consequences. These are problems.
No one should be made afraid to say so.