LOL, remember this?
Okay, now that it's 2018, I think we can all agree: We're getting old. And when people get old, there develops a fear of growing irrelevant. It happens to everyone, in every generation, in every era.
Recently, there has been an intergenerational war brewing between old and young hip hop heads. Some criticisms have been warranted, some have not.
But here's the thing, I'm an older guy, so I know I'm going to be automatically biased. I can't help it. When I hear "Gucci Gang, Gucci Gang, Gucci Gang" sob tears of artistic impotence through my radio, it makes my butt itch.
So, to remedy this, I've tasked my 13-year-old daughter Leilah with the job of offering some perspective on each of my points.
Leilah: I mean, if I get paid, I'll do it. …
*she's been alerted she will not be paid*
(sigh) Whatever.
Together, we're going to discuss the top 5 reasons why, if hip hop wants to evolve, it may have to help support this new 'Lit Hop' wave, because good music is good music, no matter how weird it sounds.
---
5. It was spawned, firmly from hip-hop innovation
Before we start talking about what I call 'Lit Hop'…
Leilah: First off, no one in our generation calls it 'Lit Hop!'
Alright, alright … First, we have to establish just what this whatever-you-want-to-call-it style of hip hop is. Songs in this style favor trap beats and involve distorted vocals that lean heavily on both beat-accentuating ad libs and R&B melody.
Rather than on lyrics, artists of this style focus on the use of cadences; developing different "phrasing" much in the same vein as jazz musicians do with instrumentation.  One of the most common cadence phrasings is the "triplet flow" (or the Migos flow).
This wasn't some corporate creation either (although corporations and radio stations have since happily thrown money at the style because of its popularity), this style was created in an entirely organic way.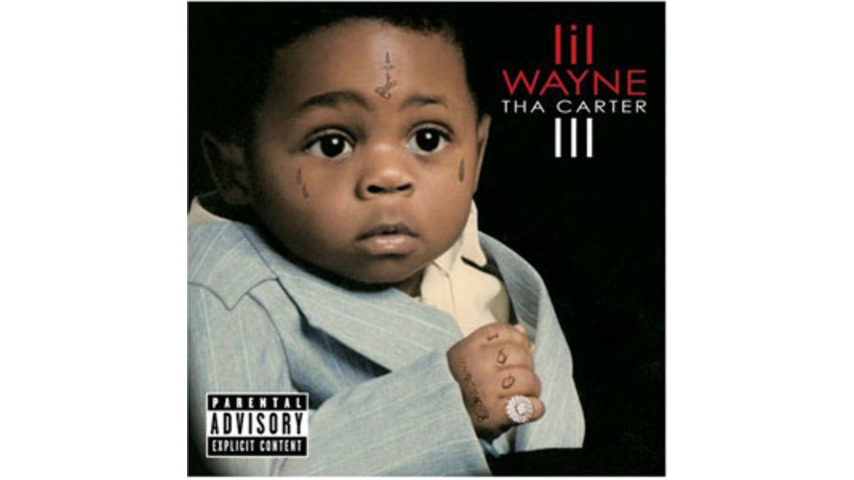 The first example of 'Lit Hop' (Leilah: DAADDY!) would probably be Lil' Wayne's "Lollipop" off of his 2008 album, Tha Carter III.
Leilah: That's an inappropriate song.
To call the song huge is an understatement. Wayne took what Kanye did with 808s & Heartbreak and added psychedelics. What came out was a purposefully garbled style meant to emulate the feeling and atmosphere of being high.
Wayne birthed an entirely different branch of hip hop. Future, Fetty Wap, Desiigner, Rae Sremmurd, Travis Scott, Young Thug, Lil' Yachty, Lil' Uzi Vert, Migos, 21 Savage and Phresher all owe at least part of their style to the psychedelic experimentation of "Lollipop."
Leilah: Where is Fetty Wap? He hasn't made any new songs. He only had two songs: 'Trap Queen' and I forgot the other one; those were a bop. But I don't know what happened to him.
People my age, they know about Lil' Wayne, but not really. No one listens to Lil' Wayne because he's old and outdated now. His music doesn't fit into the new *uses air quotes* 'Lit Hop' style. He fits into the early 90's Cash Money style.
I mean, people would listen if his songs came on during a school dance or something, but no one listens to him regularly.
4. The movement is actually pretty socially progressive
This has to be one of the more important points of this article. If you're going to criticize this new wave or rappers, it shouldn't be because of homophobia.
If you hate this style of rap because of the way some of them dress and the idea that some of them might be gay, then you just might be a jerk, end of story.
I understand that hip hop has always been seen as a bastion of unfettered, honest and, often times, exaggerated machismo, but that doesn't mean you get to be a bigot.
Lil' Yachty raised a few people's eyebrow because his "Teenage Emotions" album cover featured a gay couple kissing. And although I can't stand Lil' Yachty and thinks he's ultimately devoid of skill, I found myself defending the kid because of the ignorance being thrown at him.
He's not alone. If there's one thing that can be said about "mumble rap" it's that it is weirdly inclusive. Between Lil' Uzi Vert, Lil' Yacthy and Young Thug, hip hop hasn't had this many alternatives to traditional masculine imagery in a long time; at least not since the 70's.
So since this is not new and because gayness isn't contagious, there's literally no reason dress code or lifestyle should factor into why you dislike "mumble rappers."
Hate Young Thug because you can barely understand what he says, but the fact that he wears dresses should be irrelevant.
Leilah: I only see old people or really, really militant black people hate rappers because they dress feminine; especially with the older people. They'll say something about Lil' Yachty's cover, but back in the day with Prince, you weren't saying anything!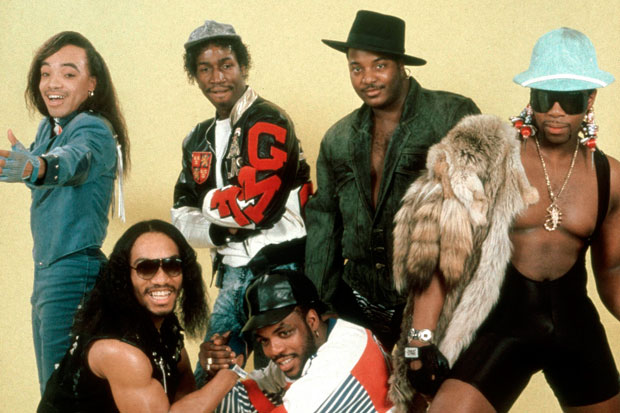 3. There are good and bad artists, even in this category
I know what you're thinking: "I know this guy isn't actually defending this garbage!" But that's just the thing, it's not all garbage. Some of it's good, and some of it's downright genius.
Denying that Travis Scott has a clear artistic vision is crazy. Denzel Curry is lyrical as hell. Future is a hit-making monster and the Migos' "Culture" is damn near a classic album. You may not like it, but these are things that are becoming increasingly hard to dismiss.
This is also the argument that is the hardest to make because the concept of "what's good" is so subjective. However, once you have noted hip-hop heads like former President Barack Obama saying that Travis Scott's "Butterfly Effect" and the Young Thug-assisted "Havana" by Camila Cabello are two of his favorite songs this year, along with Chris Rock admitting (at 2:00 of the video) that the Migos' album is "banger after banger," then maybe its time for us all to open our minds a bit.
Leilah: It's going to be weird, 20 years from now, when I'm older… when I'm your age, (Hey, waitaminute…) when the song 'Bad and Boujee' comes on and I'm at a family reunion dancing and I gotta tell the young kids, "You don't know nothing about that!" 
Isn't that what you do?
Wait, what? I don't know if I appreciate any of this….
Leilah: I wonder what their music is going to be like? Is it just going to be a bunch of Morse Code?
2. They shouldn't be judged by old standards
Moving on…
I know what you're thinking now: I don't care how POPULAR these kids are, they're simply not GOOD! How can you defend something that's objectively bad?!
That's just it, there is no such thing as "objectively bad."
If we were to judge it by Nas, Biggie, Rakim and Ice Cube, then yeah, this new wave of rappers suck. But who's to say they are even aiming in that direction?
Older fans of hip hop always assume that Lil' Uzi Vert is trying to sound like something that has existed before. We assume he's trying to emcee and be good at it, but what if he's not! What if he actually is trying to sound like a compact car engine stalling, because he's great at that!
This is party music and keeping the party 'lit' is the only goal.
Leilah: Look, If you say Lit Hop, it sounds corny, okay? Trap, although it's already the name for another style, sounds more mature. Lit Hop sounds like something you would find on a shirt in Justice.
Okay, first off, I didn't call it that, you were the one that just brought that up…again. For the record, I just wanted that known! Also for the record, I don't appreciate having my corniness constantly pointed out by my own flesh and blood.
Leilah: It's just weird…
OKAY… So what I'm basically trying to say is that Lil' Pump shouldn't be considered bad because he doesn't measure up to 1990's rap standards, he should be considered bad because he doesn't measure up to the luminaries of his day.
And just to be clear: Lil' Pump is baaaaad.
Leilah: No one at my school actually likes Lil' Pump. He's a meme. … a joke.
At least we can agree on that.
Leilah: Gucci Gang, Gucci Gang, Gucci Gang…
Christ…
1. Maybe this music is completely new and should be left alone to evolve
And this brings me to my final point: If this is something new, organic, progressive and innovative, maybe the worst thing we can do is try and stunt its growth.
Let's be clear, this isn't just a type of trap music as some are saying. Sure, some of these new dudes rap about trapping (selling drugs), but there are few if any sonic similarities between the Migos and T.I. No one listens to XXXTentacion and confuses the style with Young Jeezy.
The two styles are trying to accomplish two separate things. While traditional trap rappers like UGK tell detailed and vivid narratives about drug trafficking, rappers like Playboi Carti may only talk about it in passing, instead focusing on percussive adlibs, auto-tuned crooning and call-and-response hooks.
It's different! Maybe I'm not supposed to like it, let alone understand it.
Look, I get it, a lot of this new stuff doesn't make any sense to me either. But maybe instead of holding the artists and this style of hip hop hostage with old-person criticism and expectation, we should just let it be.
Maybe the best thing people of an older generation can do is allow new artists the freedom of innovation and expression, while also maintaining the platforms for older styles to continue to develop and prosper. There's room for it all.

Leilah: If you're still an older person and you're stuck up about *uses air quotes* 'Lit Hop', just remember what your parents thought about Tupac and Biggie, or whoever, and put yourself in young persons' shoes, if that makes sense. 
Did you say Ice Cube?
Leilah: No, I said Tupac and Biggie because those are the only people I know from the 90s and 80s. But, I know like Ice Cube, Nas….um, *sigh*. I know Grandmaster Flash, I know R&B singers. Like Bel Biv Devoe. This is going on too long, right?
No, Leilah, it's not.
Leilah: Just remember Gucci Gang, Gucci Gang, Gucci Gang, Gucci Gang. … Don't put that joke in, it's corny.
Don't worry, I won't.
(Call me corny…)